How to safely drive your street legal golf cart rental in 30A/South Walton FL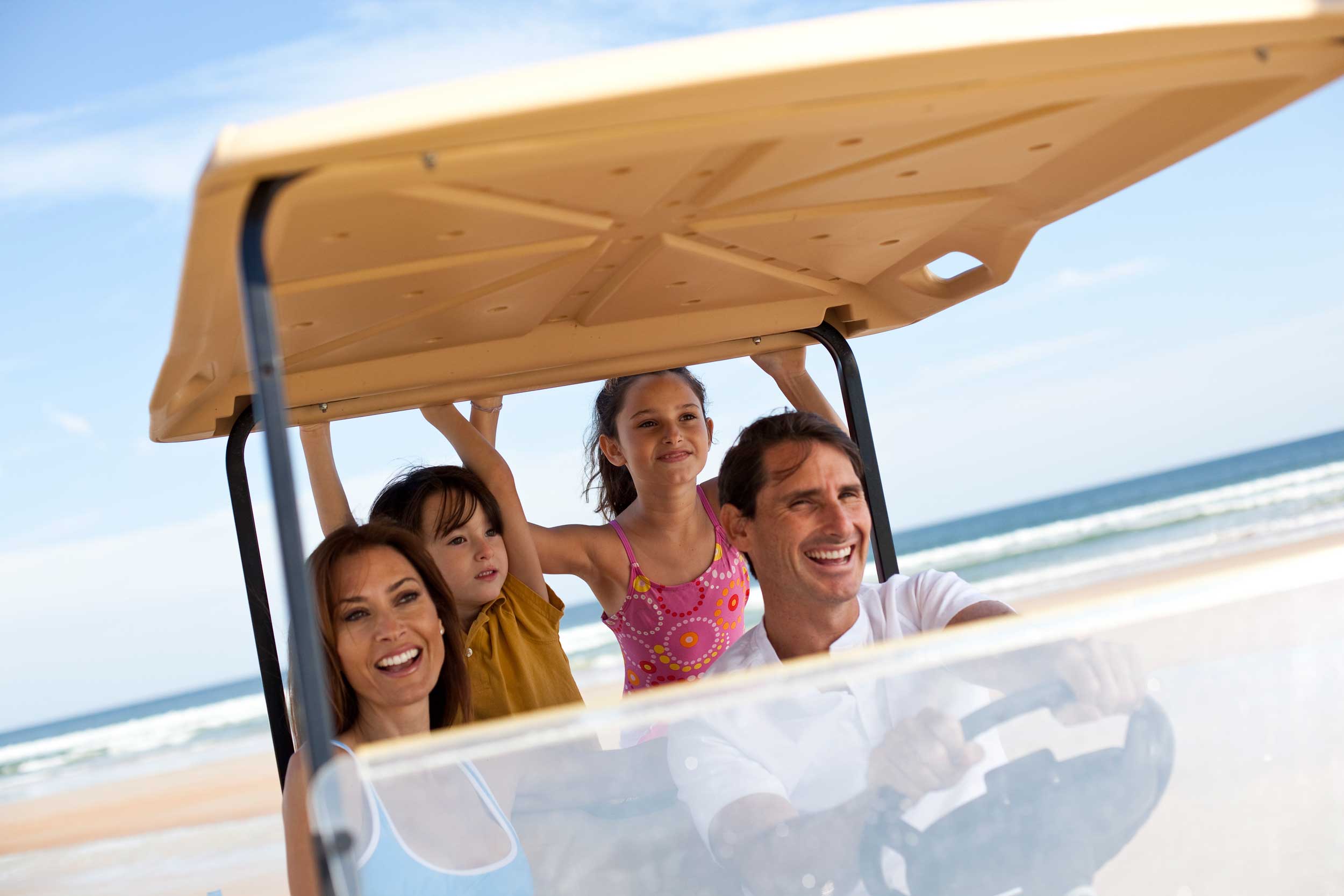 These are some of the rules of the road when driving our rental golf carts in 30A Florida:
Per our insurance, no one under the age of 26 can drive the golf carts–any time or anywhere.
All drivers must have a valid driver's license and car insurance.
Seatbelts must always be worn. If your child uses a cart seat or booster in your automobile, they will need to use that in the golf cart.
Obey all traffic laws.
Golf carts must only be driven on roads of 35 MPH or less. Never drive a golf cart on a major highway or any road with a speed limit higher than 35.
The six-seater golf cart cannot hold more than 6 people total.
No driving under the influence of drugs or alcohol.
No off-road or reckless driving.
No driving on sidewalks.
Never drive the golf cart with the parking brake engaged.
Please do not store or carry items on top of the golf cart.
Always park the golf cart in proper parking spaces.
Store the cart in a safe area and always take the key with you.
Keep the cart plugged in when not in use.
Any damages caused by the renter must be reported to us as soon as possible. The renter is responsible for all damage done to the golf cart while in possession of it.